Pathetic Reasons for Little Prayer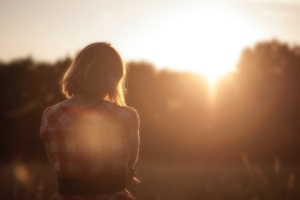 I have spells when I don't pray much. I'm so ashamed of that, but thankful to God that He is always faithful to bring me out of a prayerless stupor. Recently, I was contemplating these times of little prayer, and I asked myself, "What are some pathetic reasons for little prayer in my life?" Here they are, with additional thoughts. Just listing these out is personally cathartic and motivating. I hope they are for you as well.
(1) I put too much confidence in natural processes, methods, and strategies, and too little confidence in the supernatural power of God.
I sometimes act like I'm so intelligent, so logical, so crafty, so strong. I go into the day confident in my talents and comfortable in my independence. But Jesus says, "Apart from me you can do nothing" (John 15:5). But then He says, "If you abide in me, and my words abide in you, ask whatever you wish, and it will be done for you" (15:7).
(2) I'm too easily distracted and fidgety because of too much fast and jumpy technology, resulting in an inability to linger in prayer.
The world I live in seemingly requires smartphones and tablets and laptops and texts and emails and social media. But my ability to concentrate at length is decimated by too much of those devices and communications. What to do? There's a simple solution: Maintain whatever is deemed essential in the realm of technology (for work, ministry, etc.), and cut back on everything else to the point that this is no longer a problem.
(3) I forget about those who once spurred me on to more and earnest prayer—(A) Jesus, the perfect man, Who lived in constant dependence upon His Father, (B) the early church who devoted themselves to prayer, and (C) people I've known personally who modeled persistent, believing prayer.
Jesus, "would withdraw to desolate places to pray" (Luke 5:16). The early church "with one accord were devoting themselves to prayer" (Acts 1:14). In my own life, most mornings my junior year in college I would wake up and see my friend, Kyle, on his knees praying by his bed. When I think about these models, I'm reminded that there is more for me in prayer!
(4) I sleep longer than I should at the beginning of the day, or use tiredness at the end of a day as an excuse not to pray.
I've never regretted not hitting the snooze button if it meant more prayer, and not once have I said, "Staying up a little later to pray was a foolish decision." One small way those who are married might increase prayer at the end of the day is to pray together. Even if you don't go to bed at the same time, you can still pray before one of you drifts off to sleep.
(5) I grow cold to the astounding reality that I can confidently draw near to God because of Christ's one sacrifice for sins.
"Therefore, brothers, since we have confidence to enter the holy places by the blood of Jesus, by the new and living way that he opened for us through the curtain, that is, through his flesh, and since we have a great priest over the house of God, let us draw near with a true heart in full assurance of faith" (Hebrews 10:19-22a). The cross of Christ grants access to my heavenly Father who cares for me and listens to me.
Not all that hell or sin can say

Shall turn His heart, His love, away.

(Isaac Watts, "Jesus My Great High Priest")
Astonishing, but true!
(6) I stop thinking about what God has promised to His children who pray.
The person who prays regularly will have stories to tell about God answering prayer, because it's typical of God to demonstrate goodness toward His children. Matthew put it like this:
Ask, and it will be given to you; seek, and you will find; knock, and it will be opened to you. For everyone who asks receives, and the one who seeks finds, and to the one who knocks it will be opened. Or which one of you, if his son asks him for bread, will give him a stone? Or if he asks for a fish, will give him a serpent? If you then, who are evil, know how to give good gifts to your children, how much more will your Father who is in heaven give good things to those who ask him! (Matthew 7:7-11)