Praying for the Persecuted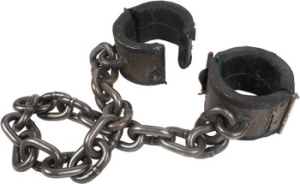 The deadliest attack on Christians in the history of Pakistan happened last week. The death toll has reached 85, with 120 wounded.[1] Two suicide bombers entered the worship service in a building that has stood since 1883, and set off explosives containing ball bearings. Children, wives, brothers, mothers and friends were among those murdered "in the name of Allah" by these wicked men.
In Iran, a pastor named Saeed Abedini, has been imprisoned for being a Christian. He has served one year of an eight-year sentence. His wife, Naghmeh, recently spoke to students at Liberty University saying, "They've told him many times that they would free him and allow him to return to our family, the kids and I, if he would deny his Christian faith, and he's stood strong in that prison. He's led many, many—over 30 people—to Christ in that prison."[2]
What should we expect?
Jesus told his disciples that he was sending them out as sheep among wolves and that they would be mistreated, beat up, and, "Hated by all for my name's sake," (Matt 10:22). He told them that this was going to happen so that they could bear witness before kings and governors and the Gentiles. Trouble was coming so that the gospel would advance.
For the 12 disciples, this happened just as Jesus said it would. However, the story does not end with them. Paul says in 1 Timothy 3:12, "Indeed, all who desire to live a godly life in Christ Jesus will be persecuted." After reminding Timothy of how he was persecuted in many of the cities he took the gospel to, Paul said that this was the normal Christian experience.
How should we pray?
While sitting in a Roman prison, Paul wrote the book of Philippians. He told the Christians in Philippi that he was in prison for the advance of the gospel (1:12). Prison guards were hearing of Jesus (1:13) and local believers were emboldened to witness for Christ because of Paul's ministry while in chains (1:14). Paul shared with the Philippians that their prayers and the Spirit would bring about deliverance from any temptation to be ashamed of Jesus Christ, even in the face of death (1:19-20).
From the same prison, Paul also wrote to the Ephesians. He asked them to pray that, "Words may be given to me in opening my mouth boldly to proclaim the mystery of the gospel for which I am an ambassador in chains, that I may declare it boldly as I ought to speak," (Eph 6:19-20). Paul's prayer request in the midst of persecution was that he would be bold with the gospel. The ministry was thriving in that dark prison and Paul knew God had sovereignly placed him there to witness for His name.
Amidst our righteous pleas for mercy and release for persecuted Christians, let us not forget that they ought to be declaring the gospel boldly. If our prayers are to mirror the New Testament requests, they must be tempered by the truth that "To live is Christ, and to die is gain," (Phil 1:21). Pray that God would advance the gospel through others, even in the face of death.
Philippians 1:29—For it has been granted to you that for the sake of Christ you should not only believe in him but also suffer for his sake.
Matthew 5:11—Blessed are you when others revile you and persecute you and utter all kinds of evil against you falsely on my account.
2 Corinthians 4:11—For we who live are always being given over to death for Jesus' sake, so that the life of Jesus also may be manifested in our mortal flesh.
[1] See Tim Craig, "Pakistan's Christians Struggle With Casualties After Bloody Church Bombing Kills 85," www.washingtonpost.com (accessed September 25, 2013).
[2] See CBN News, "Persecuted Pastor Saeed Abedini Leads 30 to Christ in Iran Prison," www.charismanews.com (accessed September 25, 2013).