You Talk About What You Love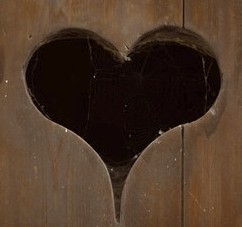 Leading a retreat for men several years ago, I remember being aware of the spiritual immaturity of some men who had been part of their church for years.
The first night I discovered that these men were capable of knowing a lot, including much detailed information. They stood in the stairwell and talked a very long time about baseball, quoting numbers of obscure statistics effortlessly. Their knowledge and obvious passion about the game was quite impressive.
Here's one thing you can be sure of: we talk about what we think about; we talk about what we love. These men oozed baseball because they loved it. But they said almost nothing about the Lord and His stories, teachings and promises because, I have to assume, they didn't love those things.
Affections tell the truth about us.
This is what King Solomon discovered. When he was old it is said that he "loved many foreign women" who "turned his heart away" from the Lord (2 Kings 11:1,3).
The Bible teaches, "Watch over your heart with all diligence, for from it flow the springs of life," (Proverbs 4:23). In other words, life's energies flow from our heart's affections.
I have observed that an untended heart—the heart that is not being watched over—might even forget what it once knew and loved. Experience with God becomes a distant memory and religious exercises become joyless. It might be said of such people as was said of the first century Laodicean church: "You have left your first love."
Signs of a Drifting Heart
Enjoyment of spiritual activities wanes. Those basic practices of all Christians begin to be sporadic or, perhaps, non-existent. Did you once read the Bible with excitement? What is your love for it like now? Did you find secret time to pray back then? Did you think often about the presence of Christ in and through your life when you were younger in the faith? What has happened? Your heart is the problem.
Teaching of the Bible becomes boring or merely academic. It used to be that hearing the word of God read and taught was the most thrilling part of the week. But now, you put up with being in your church and shift your mind into neutral when the pastor starts to teach. Perhaps you sought other ways to hear the Bible earlier, by radio or Internet, but now, you have no time for it.
Other interests take the place of your former love. Often it is a collection of some type or a sports or recreational activity that begins to dominate the thinking. In itself it is not wrong, but now it gets the time and energy you once gave to Christ. Honestly, you fully enjoy it, and you often tell others how well you are managing it while still loving Christ, but is it really so? Work can sometimes do this as well. The job is in control and you now make more of rising up in the company or being counted on as the loyal employee than you do of loving Christ. It happens so easily.
Like Adultery
When a woman loves her husband, she is always thinking about how to please him. Those early years of marriage were so special and your love for each other so tangible. But somewhere along the way, other things captured your mind. In fact, another person. Before you knew it, you began dreaming about someone else rather than the one you married. It will not be long until mental, emotional and even physical adultery takes place. In some cases it leads to divorce.
This scenario has happened so many times. The one professing to be a believer can have such adultery with not only another person but with the world itself.
Act Quickly
How will you return to your first love? God teaches that you are to act quickly and decisively. Now is the time God wants you to repent of your wayward heart. Here are His words to guide us. Prayerfully read them and take action now. It's too dangerous to do nothing:
"You adulteresses, do you not know that friendship with the world is hostility toward God? Therefore whoever wishes to be a friend of the world makes himself an enemy of God . . . Submit therefore to God. Resist the devil and he will flee from you. Draw near to God, and He will draw near to you. Cleanse your hands, you sinners, and purify your hearts you double-minded. Be miserable and mourn and weep; let your laughter be turned into mourning and your joy to gloom. Humble yourselves in the presence of the Lord, and He will exalt you." (James 4:4,7-10)